Post by dgaddis1 on Apr 1, 2013 7:54:39 GMT -5
********************************************************************************
Round 3 of the Canal Crown has been canceld due to trail conditions.
The Awards Party will be Saturday night July 27th at 6pm at AJBW - all racers and volunteers are invited, PLEASE RSVP so the correct amount of food can be prepared. RSVP to info@andyjordans.com
RESULTS:
Round #1 Recap
Round #2 Recap
********************************************************************************
Andy Jordan's Bicycle Warehouse
with assistance from SORBA-CSRA is proud to announce the 5th annual CANAL CROWN TIME TRIAL SERIES!!!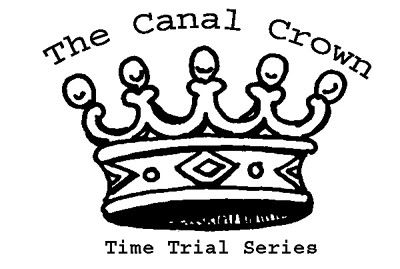 WHAT
: 4 race time trial series
WHERE
:
Canal Singletrack
; Meet at the main trailhead at the bottom of the stairs
WHEN
: TBD
WHAT TIME
: Registration opens at 6:30, first racer off the line at 7:00
WHY
: Fun and SORBA-CSRA Membership drive
WHO
: Everyone!
PRICE
: $5/race for IMBA-SORBA members, $8/race for non members
PLEASE BRING EXACT CHANGE
OR
Sign up for an IMBA-SORBA membership ($30) at the race and race all four races for free!! In other words, by joining IMBA-SORBA you'll save a little money and help cycling advocacy all at the same time. If you aren't a member yet, this is a great time to sign up! We will have membership forms on hand at each race, and we'll even mail them in for you.
THIS IS FOR FUN
The Canal Crown is first and foremost about having fun. Everyone from beginners to experts are encouraged to come out and battle the clock around the trail. This is a low key, low pressure, fun evening in the woods.
CHANGES FROM LAST YEAR
-Two races on Thursday nights, two on Friday nights. Hopefully this gives more folks a chance to attend.
-The new section of trail will be used, so it is a true loop now, no more two way section. This means we can send everyone off at once for a faster smoother running event.
-You cannot park at the pumping station anymore, and must ride to the trail from either downtown (you could park at the Kroc Center, or at AJBW), the Savannah Rapids Pavilion, Eisenhower Park, or Lake Olmstead.
-Truly cool prizes for the winners in the Overall series in each class.
WHERE DO THE ENTRY FEES GO?
Entry fees will be used to pay for the awards party and prizes at the end of the season. Left over funds will be saved for trail improvements.
CLASSES & COURSES
:
Like previous years there will be four classes: Ladies, Beginner, Sport, and Expert.
NO SANDBAGGING
We reserve the right to move you up a class. We're not trying to rob you of a chance to win, we just want people in the right place. The guys winning the Beginner class shouldn't be close to the podium in the Sport class, know what I mean? The goal is to have as little overlap between the classes as we can.
RAIN
If there's enough rain so racing would damage the trail we will postpone a week. If we postpone, it will be announced in this thread, in this post at the very top, so bookmark this page for easy reference.
RACING
Racers are sent out onto the 2.8 mile course one at a time, at either one minute or 30 second intervals. Start and end times are recorded and used to calculate lap times. Faster racers are sent out before slower racers to minimize passing. Racers will ride one lap. Lap times are typically in the 11 - 17 minute range.
AWARDS
Trophies will be awarded to the top 3 racers in each class at each race.
OVERALL SERIES
There are four race dates, 2 will be raced CW, 2 CCW. Racer's overall time is found by adding their fastest CW and CCW times together. The racer with the fastest overall time will be crowned the Canal King or Queen!
WIN AN OPSREY HYDRATION PACK
Opsrey
is sponsoring the CCTT this year and will be giving the overall series winners in each class a new hydration pack! The Beginner/Sport/Expert class winners will each receive a
Viper 9
and the winner of the Women's class will take home a
Verve 9
. Each pack retails for approximately $100.
AWARDS PARTY
Sometime after the final race there will be an awards party at Andy Jordan's Bicycle Warehouse with food, drinks, prizes, and we'll award the series overall trophies and prizes. All racers and volunteers are invited. Date and time TBD.
PLEASE BE ON TIME FOR REGISTRATION!!!!
The Canal Crown gets bigger every year, and in order to get everyone around the course, final times calculated, and trophies handed out before dark we need to start on time. Also, since we can't park at the trail because the tow path is closed, we all have to ride to and from the trail. It's not a bad idea to bring a light for the ride back to your car, just in case.
Again, this series is all about having fun! You don't have to be a hard core racer to come out and have fun. This is a family affair, and is a great chance to hang out with bunch of like minded people who all enjoy riding their bikes in the woods. If you've never done a race, this a great first race.
Results will be posted on the AJBW CCTT'13 page
RIGHT HERE
Any questions?
All previous results can be found on the AJBW website
here.
Lots more info from past years if you search the forum.
IMG_2823
by
Andy Jordan's Bicycle Warehouse
, on Flickr
IMG_8521
by
Andy Jordan's Bicycle Warehouse
, on Flickr
Untitled
by
Andy Jordan's Bicycle Warehouse
, on Flickr
IMG_2931
by
Andy Jordan's Bicycle Warehouse
, on Flickr