Post by dgaddis1 on May 2, 2011 7:53:53 GMT -5
Scroll down to see pictures from the awards party!
____________________________________________________
Race #1 Results Here
Race #2 Results Here
Race #3 Results and Pics Here
Race #4 Results, pics, and Final Overall Standings Here
____________________________________________________
It's that time of year again!
Andy Jordan Bicycle Warehouse
, with assistance from SORBA-CSRA, are proud to present the 3rd annual Canal Crown MTB Time Trial Series!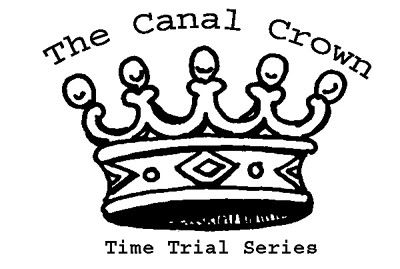 >>>Click here to see what happened previously<<<
Same format as last year.
WHAT:
4 race time trial series
WHERE:
Canal Singletrack
; Meet at the main trailhead at the bottom of the stairs
WHEN:
Thursday nights, June 2/9/16/23
WHAT TIME:
Registration opens at 6:30, first racer off the line at 7:00
WHY:
Fun!
WHO:
Everyone!
PRICE:
$5/race for IMBA-SORBA members, $8/race for non members
OR
Sign up for an IMBA-SORBA membership ($30) at the race and race all four races for free!! In other words, by joining IMBA-SORBA you'll save a little money and help cycling advocacy all at the same time. If you aren't a member yet, this is a great time to sign up! We will have membership forms on hand at each race, and we'll even mail them in for you.
WHERE DO THE ENTRY FEES GO?
Proceeds will go to two places: back to the trail, and back to the racers. If additional money is needed for signage the money will go there first. We're still waiting on the Canal Authority to give us the go-ahead for the signs, they have to come up with a design so all the signs are similar. Any money left over will be used for prizes/awards and the awards party at the end of the race
CLASSES & COURSES:
Like previous years there will be three classes: Beginner, Sport, and Expert. Beginners and Sport racers will race the main trail. The Expert class will use Razor's Edge! And yes, don't worry, everyone will get to climb the stairs again!
HEY LADIES!
If we have enough ladies racing there will be a ladies only class!
RACING
Racers are sent out onto the 2.8 mile course one at a time, at either one minute or 30 second intervals. Start and end times are recorded and used to calculate lap times. Faster racers are sent out before slower racers to minimize passing. Racers will ride one lap. Last year most lap times were in the 11 - 17 minute range.
SPECIAL CHALLENGE
We may add an optional challenge this year. Completeing the challenge successfully will give you a time bonus. It could be anything, so be prepared for everything ;D
AWARDS
Custom made trophies will be awarded to the top 3 racers in each class at each race. Super Custom Special Awesome awards will be given to the top 3 in the overall series.
OVERALL SERIES
There are four race dates, 2 will be raced CW, 2 CCW. Racer's overall time is found by adding their fastest CW and CCW times together. The racer with the fastest overall time will be crowned the Canal King or Queen!
AWARDS PARTY
The awards party will be Friday evening July 1st at AJBW. Time to be announced. All racers and volunteers are invited.
PLEASE BE ON TIME FOR REGISTRATION!!!!
Again, this series is all about having fun! You don't have to be a hard core racer to come out and have fun. This is a family affair, and is a great chance to hang out with bunch of like minded people who all enjoy riding their bikes in the woods. If you've never done a race, this a great first race. We had a lot of first-timers last year, and I hope we have even more this year!
Any questions?
Will anyone be able to defeat Dan P., the reigning Canal King? As you can see, we take things very seriously at the CCTT.