Post by dgaddis1 on Mar 4, 2012 21:10:29 GMT -5
Well, Snake season is over. Four of us made the trip, Mark had to sit this one out too. We missed you man!
I don't have much of a report other than that I finished and earned my buckle. Had a time of around 5:33. Lent TedS a hand fixing his chain, he somehow managed to twist five links spread out equal distance from each other. Took a while to fix, but lasted him a few miles, but, apparently not all of the remaining miles. Once again a CSRA rider had to scooter across the line.
We lucked out big time with the weather. The really bad storms all missed Dalton. Got a little rain Friday night, sun and blue skies all day on Saturday. Couldn't believe it. Just never know how things will shake out at the Snake.
I felt good the first half, the double track was super muddy though. BUT - I came prepared, I had fenders on both ends of the bike and was SUPER happy to have them. The front did a wonderful job of keeping mud out of my face and eyes, not even a single splatter on my glasses. The rear fender kept my crack from getting hosed down after every puddle. I was blasting all the puddles at full speed with no worries at all. I faded on the last half and did a lot of walking in the rocks near the end, I was having trouble getting clipped out and didn't want to take any risks. I think it's time for new cleats. The second half of the course was bone dry. Like a whole different world.
Here's the few pics I took. Didn't get many.
Got the bike preped at home. Put my pump, a spare CO2, gel flask, several gels, and chain lube in the frame pack. CO2 head, multitool, and spare tube in the seat bag. Tiny 50oz camelbak for hydration. Adjusted the rear fender for more clearance before the race started.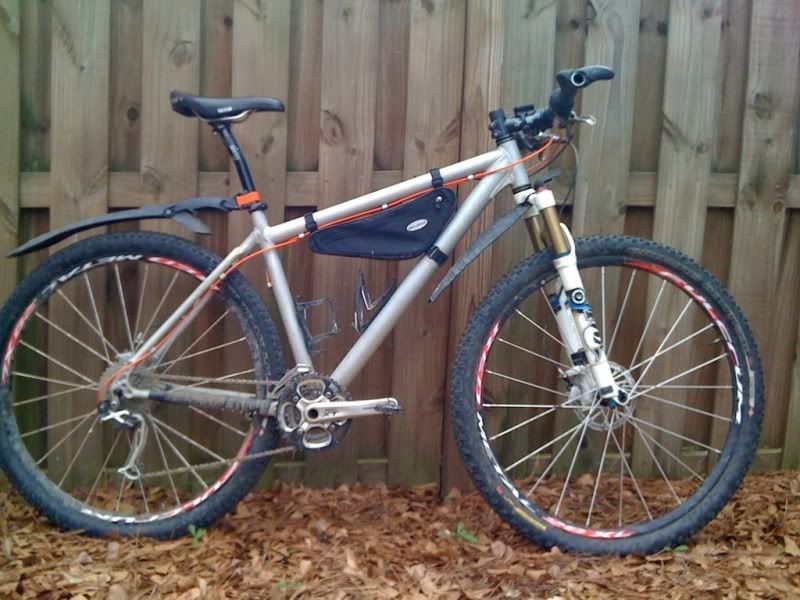 Getting ready before looking for a spot on a bus.
None of the races this year have been drivetrain friendly. The finale was no exception.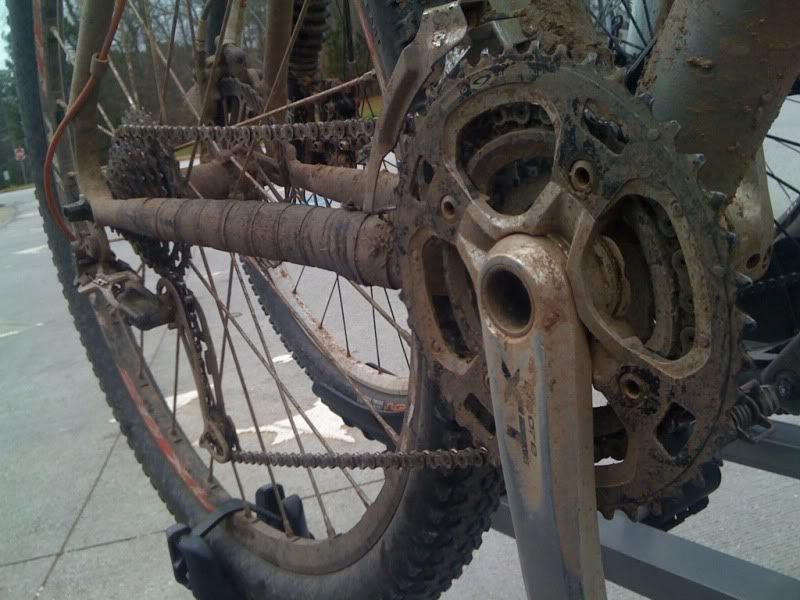 Snake Entry Fee: $95
Three hotel rooms, split four or five ways: Approx $60
Gas for three trips to and from Dalton: Approx $75
Gatorade GPro: $15
Lots of hammer gels: I don't know. $25 maybe?
New chain: $50
Food on three trips: Approx $80
Saddle Time: 16hrs 50ish minutes
Miles Ridden: 102
Earning one of these: PRICELESS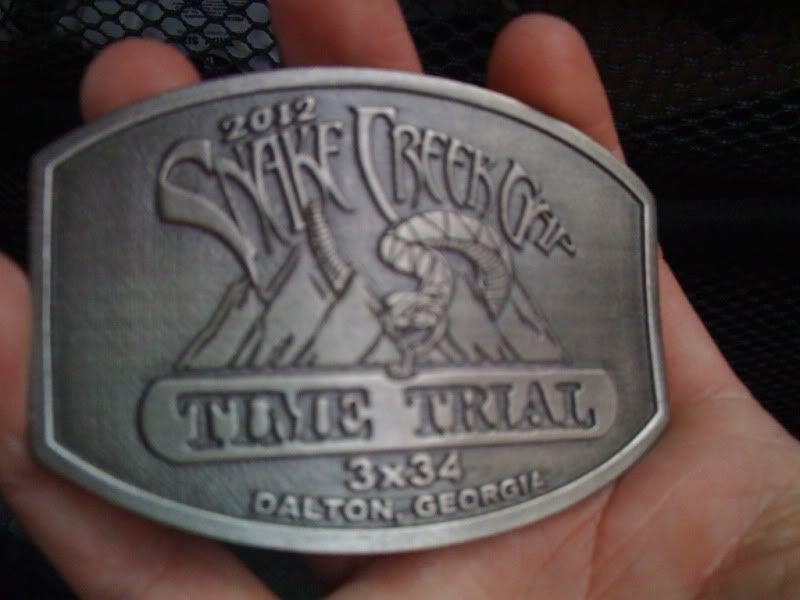 So, where can I find a snake skin belt??