Post by dgaddis1 on Feb 6, 2012 6:40:45 GMT -5
Snake #2 was Saturday. Four of us from the CSRA went up to Dalton Friday night and did our usual thing. Mark couldn't make it this month which was a bummer. At least there's one more to go still.
We checked into the hotel, dropped off the bikes and gear, got something to eat, checked in to the race and picked up our SWAG (baller pint glass and latest issue of Dirt Rag this month!) then headed back to the hotel to watch some comedy central and then crash. Pretty wild and crazy night.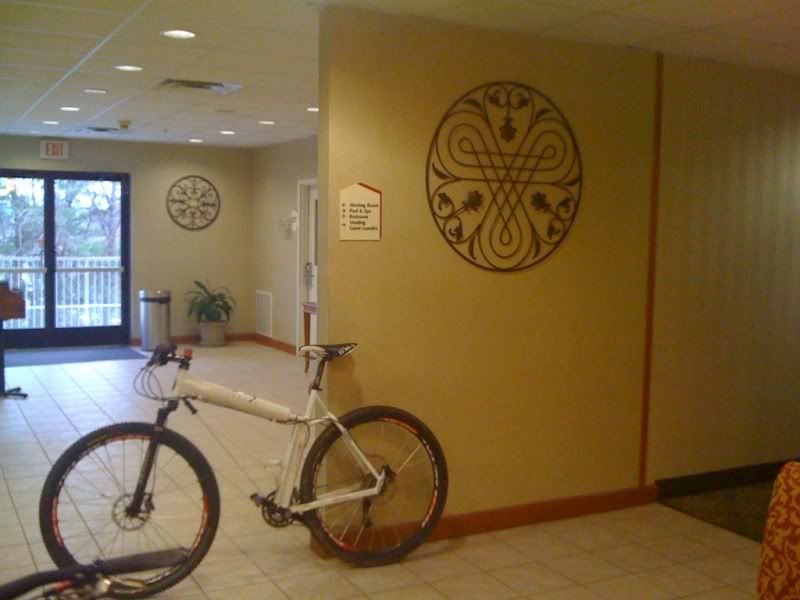 I raced the Slingshot. No one can say I don't put review gear through the ringer...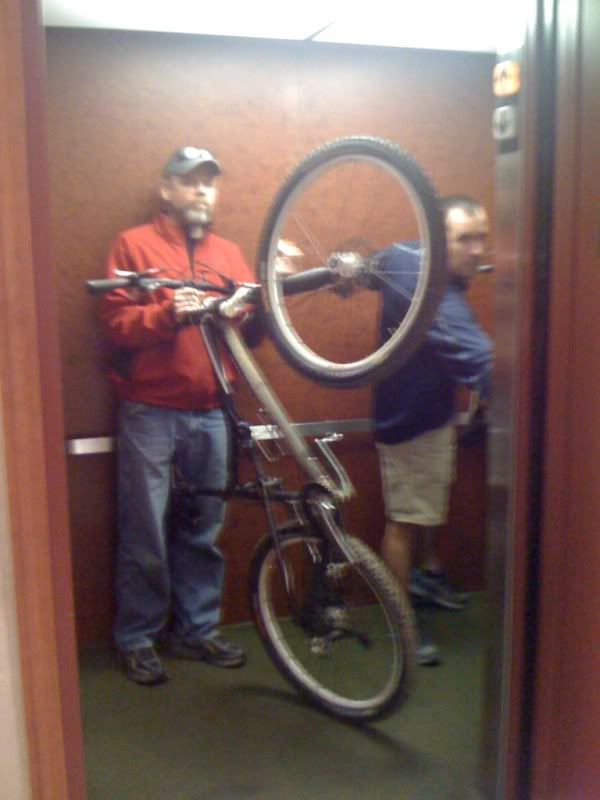 The hotel is surprisingly cool with letting us bring bikes up to our rooms.
Friday morning we headed to the Snake Pit under very cloudy skies, there was a 70% chance of rain. Put our bikes on the trailers, found a seat on the bus and headed to the start.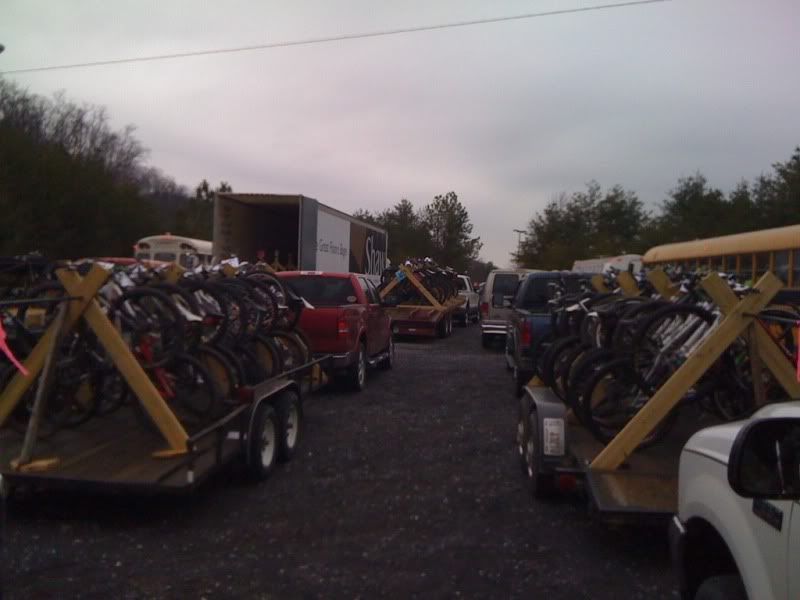 Threatening skies over lots of bikes.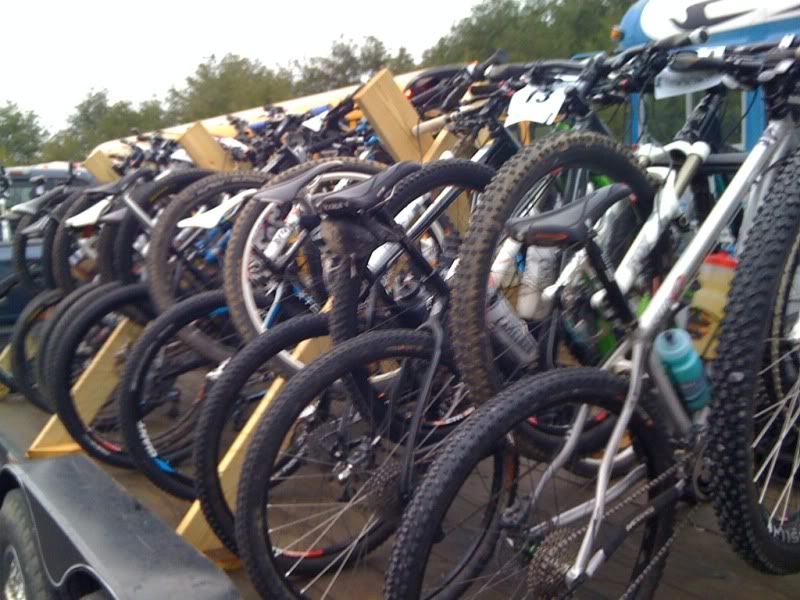 There's about half a dozen trailers loaded with bikes similar to this one. No telling how much money is on each trailer. NWGA SORBA does an awesome job moving so many people and bikes to two different start points.
I was on the course just a little after 9, still no rain coming down. My goal for the day was simple: ride MY pace, stay upright. That was pretty much it. The first 17 miles were wet, and the doubletrack was muddy and slippery and sketchy. Thankfully the first creek crossing wasn't too bad, a little over a foot deep, but at least it wasn't cold. The second half of the course was bone dry. No rain all day. At this point the sun was out and it was downright warm.
One guy crashed out hard on the megafast decent leading to the halfway point. When I rolled past him he was on his back with blood all over his face, and he was surrounded by volunteers, one of whom was on the phone with 911. As I worked my way up the big climb after the halfway mark I heard the ambulances coming in to get him...not a good mood setter for the 2nd half of the race. Good news is he commented on the Snake's Facebook page yesterday that he's okay, mostly. A concussion, a few broken ribs, and the cuts and scrapes. He's due a CT scan today...but he did go home that night, he didn't have to stay overnight at the hospital.
I rode my own pace all day, and it worked out. No mechanicals this month, kept my chain all day, and no cramps till I was within sight of the end of the singletrack. One minor fall and one pedal strike on a rock that gave new meaning to the term "a$$ hatchet". It hurt really bad, but not for long. I finished in 5hrs and 18mins, a 51minute improvement over last month. I was happy with that. Best of all, I actually enjoyed myself this time and had fun, it wasn't complete sufferfest like January.
Hoefully the other fellas will tell their tale as well. I think everyone improved a little except for Ted, who was racing with freshly bruised ribs that slowed him down a good bit.
Looking forward to round 3! Hope to turn up the pace a notch and not stop at the SAGs, really want to get in under 5hrs.
I've said it once and I'll say it again, everyone should do this race at least once, either the 34 mile or the 17 mile, both will test you and completely change your perspective on mtn biking.