Post by dgaddis1 on Sept 16, 2011 10:29:03 GMT -5
YES! The time is near!
Actually, it's still 3.5 months away. But I've been looking forward to it since March, so it seems like the time is near.
The 2012 Snake Creek Gap Time Trial dates have been set:
Jan 7
Feb 4
Mar 3
Mark your calendars, request time off from work if needed, and start riding up as many hills as you can find.
The Snake is the greatest race of all time. Big climbs. White nuckle downhills. Possibly (likely) miserable weather. A five mile long rock garden. Yeah, 5 miles. And not a man made "rock garden" like there are at FATS, but a real, honest to God, how-can-you-ride-this-and-when-will-it-end rock garden. This a rather tame piece of it: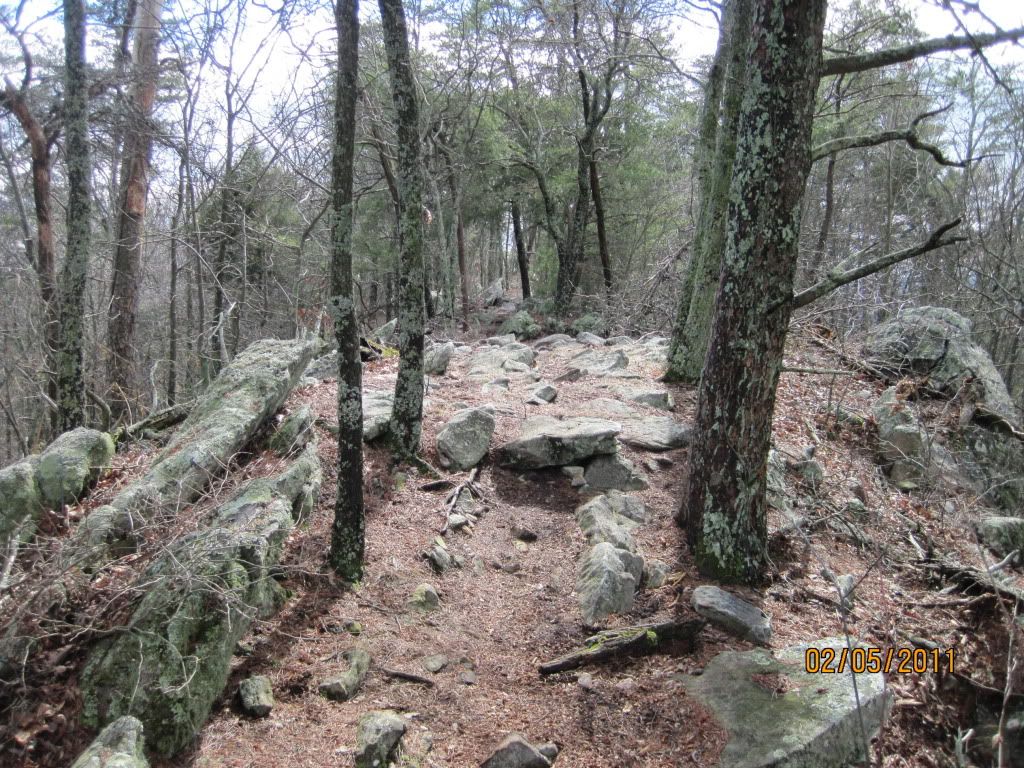 17 miles or 34 miles - pick your poison. HIGHLY recommend starting with the 17 unless you're comfortable doing 5+hr rides. My BEST time to date on the 17 is 2:37. My worst was over 3hrs. You simply cannot compare Snake miles to CSRA miles.
Below is dsquared's report from March of this year. Best forum post of all time and a great explaination of the event. The whole thread, where it was originally posted, is
here
.
Who's in?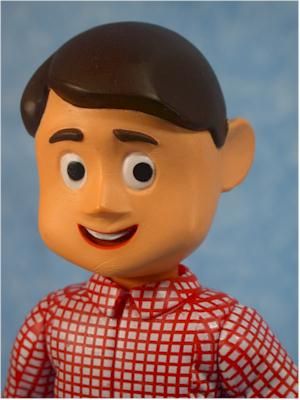 Friday afternoon I met up with TedS, his buddy Toby, mhanna, and dgaddis and we headed off to Dalton. A huge thanks to mhanna for doing all the driving and the whole group for allowing an outsider/noob to tag along. We arrived at the hotel, checked into the race, and went out to dinner. As I got the swag and number plate, my excitement was palpable.
During the night and into Saturday morning there was a steady but light drizzle. We got to the staging area for the race shuttles and my excitement turned into awe (so many nice bikes and lean-looking folks who were gonna race them), then concern as an official boarded the bus to offer encouragement, warn us to be careful because the "Snake can bite you", and, oh yeah, "if you're riding a steel frame make sure you're off the ridge by 1 or 2PM." I guess there was a chance of thunder. Fortunately, the drizzle stopped just as I started. The trail was so hard and rocky that the only real mud was the nasty peanut butter scattered along sections of the fire roads/double track.
Similar to my training plan (none), I also had a time-tested race strategy (none). Rather, I used the shuttle ride to the starting area to set several impromptu race goals. In order of increasing reality they were: to finish close to dgaddis (yeah, right), finish ahead of Toby (I had been training 3 days and he hadn't ridden in a while), don't get passed by a trail runner carrying a child's bike, finish ahead of TedS (he was doing the 34 miler and I thought it was a good omen that I had finished my hamburger before him the night before), not finish last in my age group, not finish behind the course sweeper, finish under my own power, don't get hurt, and have fun (after all, it's not a competition...uh, I guess this is a competition).
I had received and read several descriptions of the 17 mile course, including the start, where the first mile or so is uphill. I'm pretty sure they emphasized uphill, but I didn't fully appreciate that it was UPHILL. They told me there were rocks but I didn't understand how many rocks there would be. They told me there were rocks as you ride uphill but I didn't know there could be so many rocks going uphill. Did I mention that there were ROCKS and these ROCKS were UPHILL? There were a few nice descents, one hairy, white knuckle descent, some rocks going downhill, a few small creek crossings, and, you guessed it, more ROCKS going UPHILL. So many ROCKS. I was told that most mortals walk parts of the trail, I must have walked/pushed my bike for ~2 miles - UPHILL, over the ROCKS, and up and over the UPHILL ROCKS.
Early on, I got passed a few times, I tried to chase a few riders (big mistake), and I passed a few riders (they had flats, mechanical breakdowns, or were riding back to the start line). After a few miles of trial and error, I settled in and started to race my own race. I never did catch up to dgaddis (big surprise) and Toby passed me a mile or so after the SAG stop (he was going strong). I knew that my training plan failed me when I got passed by a trail runner. This was no ordinary trail runner, this guy had a Snake TT number plate and a child's bike (red) strapped to his back so I'm pretty sure he was racing the same race. I passed him as he stopped to adjust his pack, errrr...his bike. He passed me back and I never saw him again. He said hi to me, and I to him, so I think he was real.

The whole ridge line was in a cloud. It wasn't raining, but the visibility was limited and riding up there alone was surreal. After a few more miles, along one of the rockier, uphill sections, just when you thought it couldn't get any steeper or rockier, I got passed again. This time it was different. Over the next mile or so, as I was walking crazy steep uphill rocks, the next 10 or 12 riders to pass me were flying effortlessly up the steep grade and through some of the gnarliest looking rocks gardens I had seen so far. I wouldn't have believed that some of these gardens were rideable, let alone at speed, if I hadn't seen it myself. After a while it occurred to me that these riders might be the elite riders coming off the first 17 miles of the 34 mile course. Wow!!! They had already done 20-something miles and were flying passed me like they had just gotten out of bed. Uh oh, that means TedS and mhanna might not be far behind.
By this time I was a psychological wreck. Just when the uphill flattened out and the rocks seemed to be fewer, there were more rocks and the trail went uphill again. When are these rocks going to end? How much higher can this trail go? Why are there so many rocks? I was told that once you see the top of the radio tower, the rocks are almost over and the rest of the way to the finish line is downhill (a mile or two). It was so cloudy up there, I couldn't be sure whether I had seen the tower or not. Off in the mist, I would see something that could be a radio tower, but then I would ride more rocks. Several more possible sightings of the tower (wishful thinking), but then more uphill with the ubiquitous rocks. Oh yeah, I think I may have seen a sasquatch. Finally, I get to the tower. I couldn't see it from the distance; only once I was on top of it. The end is near.
Down some double track, a small section of single track, and on to the rain slick pavement. The road was a twisty, mountain-steep grade going downhill. I tried to stay off the brakes and thought I was going pretty fast (judging by clenched gluts and local puckering) until another rider, in an aerodynamic crouch (I think his nose was resting on the stem cap) flies passed me. Bike computer said I had a max. speed of 34.9 mph. It was a good thing this guy was in front of me because I saw him look over his shoulder for traffic (we were on the far right of two lanes on our side), then swing left across the yellow line into the third oncoming lane, and set up for a super wide approach to the final right turn and the finish line. I did the same and am sure that, if I hadn't, I would have skidded passed or wiped out trying to take that right hander at speed.
At the finish line, the cowbell was ringing, an announcer called my number, and the paparazzi took my picture. Unlike with the faster moving riders, she had plenty of time to frame the shot, focus, review, and maybe even take a second picture. I finished my first mountain bike race. I was momentarily overcome with emotion. No major crashes. No bodily damage. Only minor psychological damage and some extra wear and tear on the drivetrain. I rode up to the parking lot and found dgaddis and Toby hanging/changing at the truck. They asked me, and I very candidly told them, how it was. Fortunately, this forum won't allow me to repeat what I said. In the end, 17 miles, 3:25:37, and I wasn't last in my age group. I think I can do better next year.

Did I have fun? I'm still not sure. I am glad that I 'raced' and got to ride/experience a new trail - really, a whole different world of trail riding. It was definitely fun before riding up to the start tent and after crossing the finish line; it's the in-between that I'm still sorting out. So many ROCKS. Ironically, my youngest son asked me if I was going to race next year (specifically, all 3 races) and my knee-jerk response wasn't "no". I said maybe. At least now, I know what to expect.