Post by dgaddis1 on Jul 3, 2013 16:09:51 GMT -5
With no dry trails in sight, and the day off work, I spent most of the day out on the road bike. Great time. Rode from home in N. Augusta all the way out to Modoc and most of the way back, that storm caught me and I ended up hanging out in someones garage for a while, and Ross came to pick me up. Stan also sent me a text to check on me and offer a ride - cyclists are good people! Heres some pics from today, and here's the route:
app.strava.com/activities/64499911
HUGE new house being built in Murphy's Village.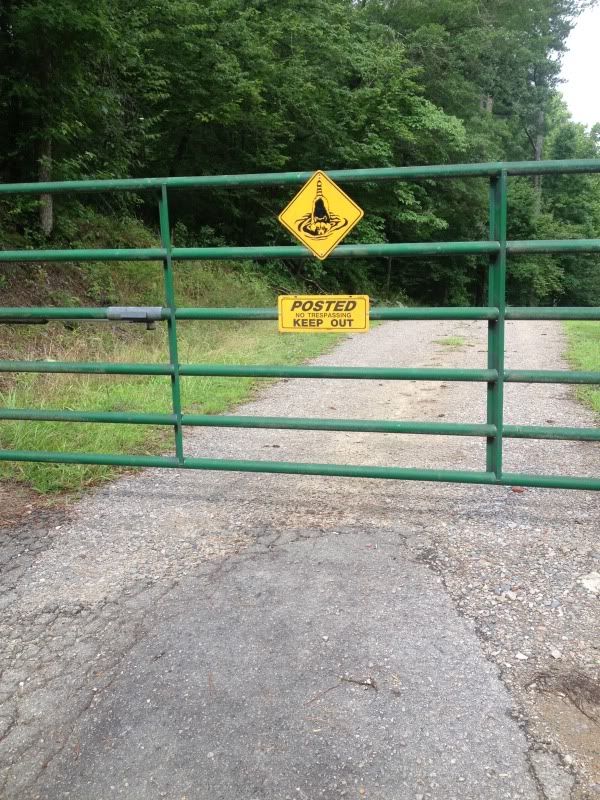 Anyone ever seen that sign before and know what it means? Best guess on Facebook so far is 'only raccoons in the hot tub'
Passed by a gated off gravel road that lead into an area that had been logged, but no private property/no trespassing signs so I assumed it was USFS land, ducked under the gate and went exploring.
Little mud, but nothing too bad. I pulled up the satellite view of the area, and it shows the 'road' leading back to a paved road, but I ran into a gate with a private property sign, so I turned and went back out the way I came in. Really wish this road went somewhere...
Pit stop in Modoc.
Modoc post office. Busy place.
Washington School Rd.
Lebanon Church Rd
Almost got bit by a dog. Came close enough to have dog slobber on my leg. Beware when passing the 'terriers of terror' - they have some new larger friends. The dog owner was out and saw it all happen and caught up to me in his truck making sure I was okay, he thought I had actually been bit. Said he almost shot the dog, but his daughter was crying no, and if I had been bit Animal Control might want to quarantine the dog or something, but he did want to come make sure I was alright. Nice guy, used to MTB. Knows all about Modoc and Turkey and the connector. I'll be carrying my Halt next time I go through there though. He told me to let the dog have it and teach him a lesson.
Foot bridge
Key Bridge
Pit stop #2, 56 miles down, storm clouds in the distance.
Nectar of the gods.
I had some company while waiting on Ross.