Post by dgaddis1 on Jun 22, 2013 8:05:16 GMT -5
It finally happened, after being postponed three times the 5th annual CCTT actually began last night. We all owe a huge "Thank You" to the AJBW crew and volunteers who have spent a lot of time working on the trail recently, repairing damage from all the rain. I wont name names because I'll leave someone out, but to those who worked: Thanks!!!!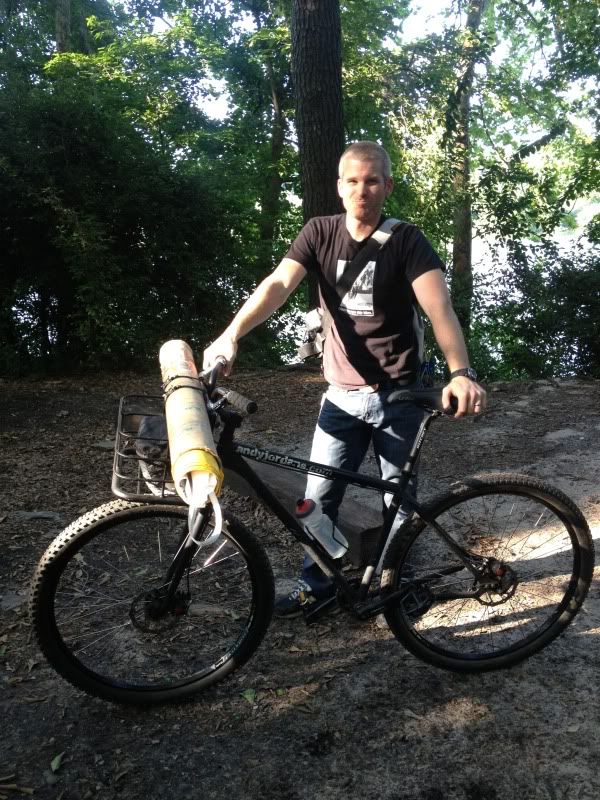 Drew and his utility 29er.
We had a pretty good sized crowd considering the last minute date change, and 25 racers lined up to slip and slide through the sandy turns at full throttle. Trail conditions were not super fast last night, a few slick spots here and there and several loose sandy corners. But that didn't stop many people for setting new PR's. There was a lot of close racing, and it will be fun to see how things develop later in the season as the overall standings shape up.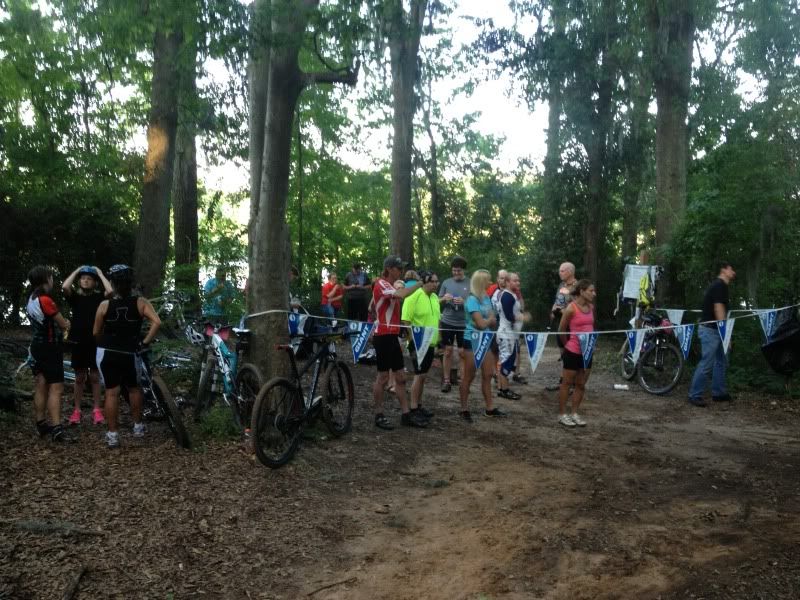 Waiting for the Expert racers to come into the finish.
We had the largest Womens class in the history of the CCTT! Six ladies showed up to battle the clock, heat, and the sand.. Barbara Drawdy hot lapped her way to 3rd despite not knowing the trail very well. The race for 1st was pretty close, with Becky Lambert taking 2nd only 11 seconds behind the Womens winner, Kim Jordan.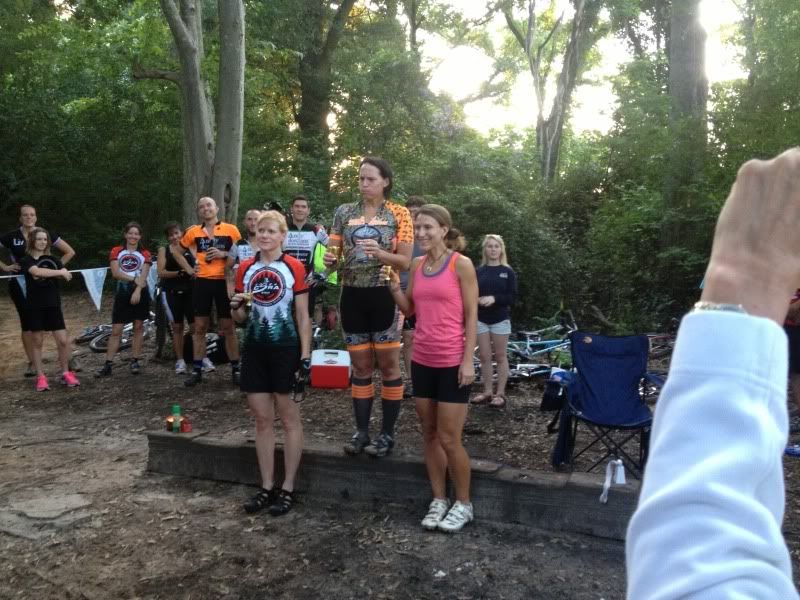 The Novice class was small, and I screwed up a bit on the scoring. I accidentally had Dave Clarke listed as an Expert instead of a Novice, and he should have been on the podium in Novice. In 3rd place was Keith Conner, and just a few seconds ahead was Dave. Jose Gonzales took home the trophy with a 1 on it, and he may be bumped up to Sport next week (pending final Judges decision).
The Sport class podium was pretty tight, with only a 10 second spread from 1st to 3rd. Tyler Funk made his CCTT debut and took 3rd place, and Mr John Pilcher. put down the power to take 2nd (after whining for weeks about being bumped up to Sport this year), and Banks Mumford earned himself the top spot on the railroad tie by edging out John by 6 seconds.
The Expert class was the largest of the night, with 9 racers. It was also the most competitive, with 7 of those racers all within a 34 second spread! First time CCTT racer Pattrick Smith just made the podium, edging out the 4th place rider by less than half a second. Defending Canal King Josh Jackson raced his way to 2nd place. Ben Grose, another first time CCTT racer, took home top honors with a ridiculously fast time of 10:33, setting a new course record (on a longer course with not so great conditions) on his way to 1st. We'll be collecting urine samples for PED testing at the next race.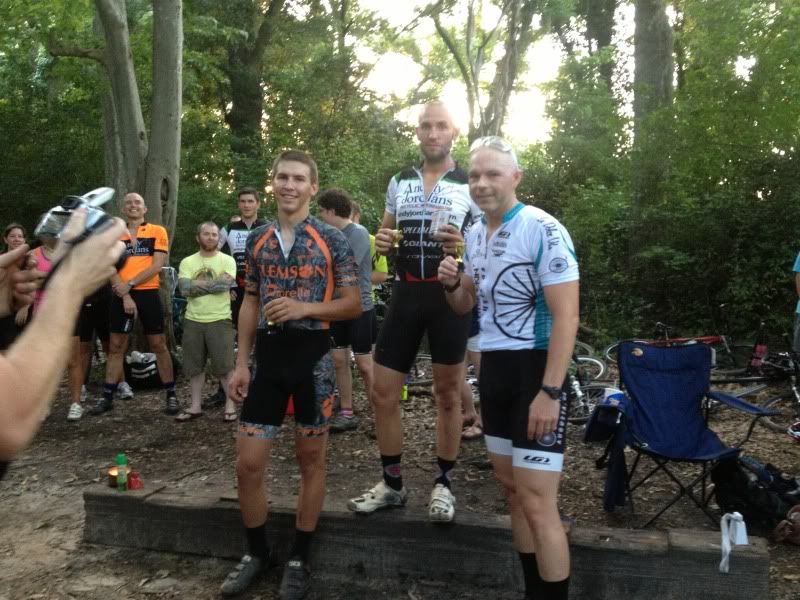 To see the full results and times head over to the Andy Jordan's site by CLICKING HERE.
Weather permitting, Round 2 will be Thursday June 27th. We run the race 'backwards' that day, and race CCW. See ya there!