Post by dgaddis1 on Feb 2, 2015 15:35:11 GMT -5
Went out with the goal of doing 100 miles on Saturday, didn't work out. Kept hitting private property and had to detour around it, and was worried about running out of light, so I cut it short. Still got 65 miles, but not as much as I wanted. Took my road/commuter bike with 28mm slicks, which worked great.
Google Maps cannot be trusted all the time.
Good dirt.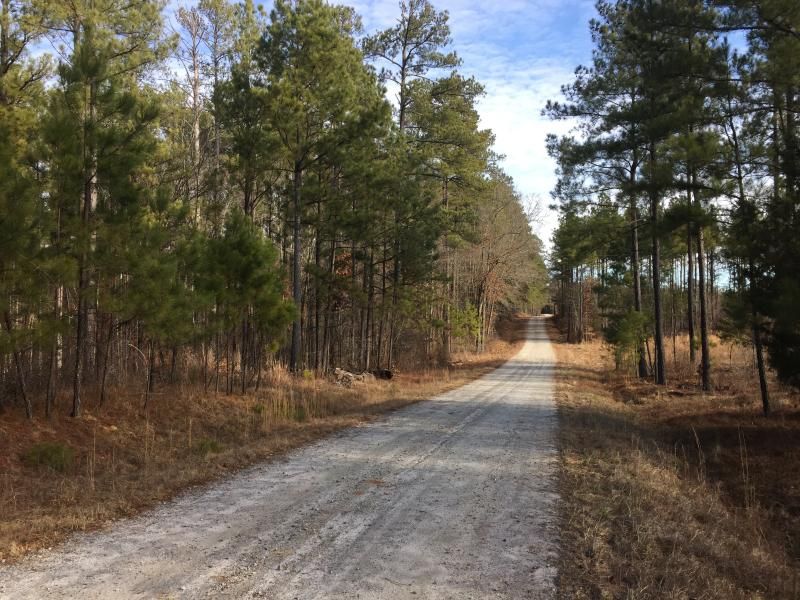 A wee bit flooded. That's ice on top of the "puddle", it was 24*F when we started.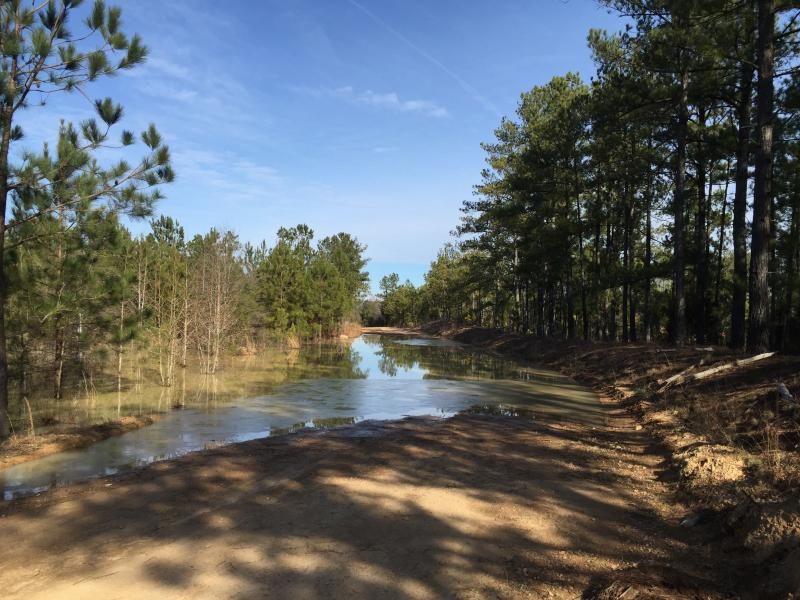 Cooter Pond Road was nice, until this. Big detour was the result. Lame.
More good dirt.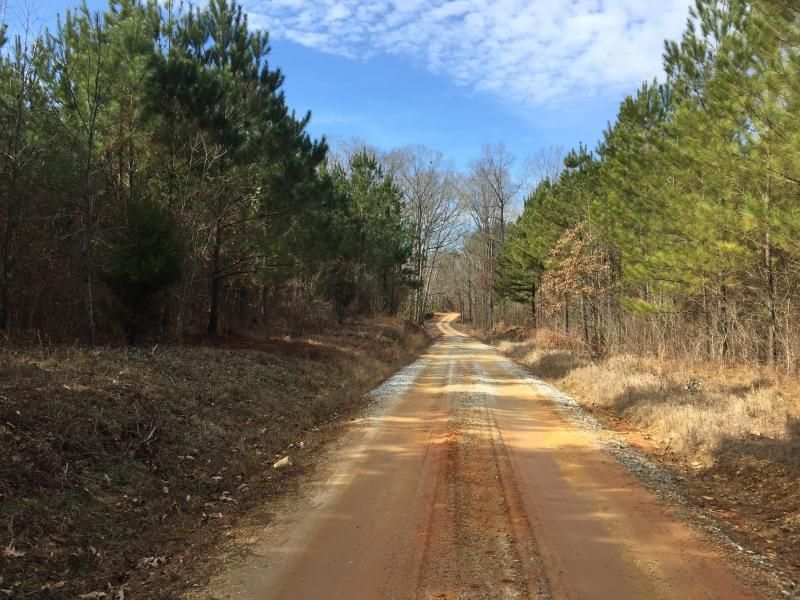 This "road" (FS-6883) is shown on Google Maps as going from HWY-283 south all the way to Price's Mill right at Key Rd. Well, it does, but not exactly. When I turned onto the road I noticed the 'Dead End' sign, but I knew satellite pictures showed the road going all the way through, and I knew it was Forest Service property, so even if part of it was gated off I should be able to continue. Sure enough, part of the way down I hit a gate and the road went from gravel to "woods road", then overgrown woods road (pictured), then not so overgrown woods road (at this point I passed a group of hunters taking a deer stand out of the woods, they seemed very surprised to see me), then a short bit of tight rake and ride singletrack, and then you're back on a gravel road again.
Best find of the day!!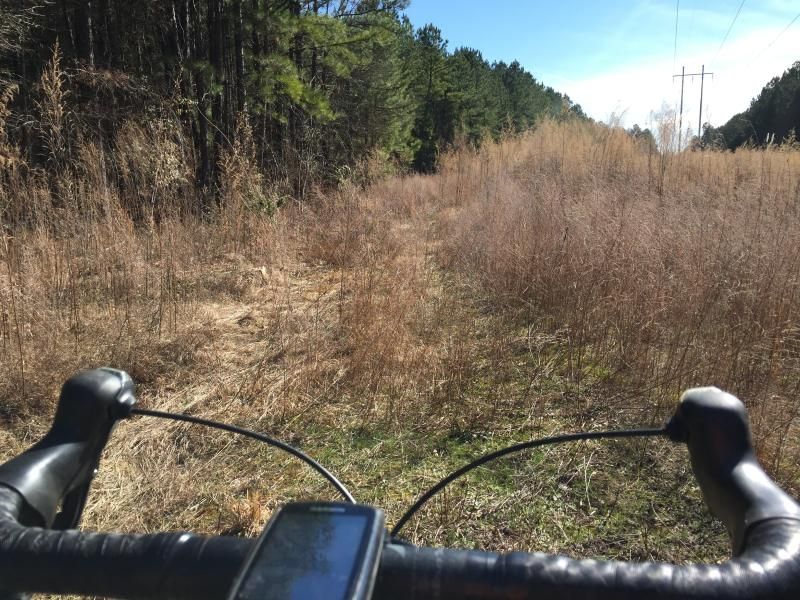 Even though I didn't get the ride I wanted, it was still a good day in the saddle. Weather was perfect.