Post by kconner on Jul 16, 2013 15:52:39 GMT -5
Spending the weekend at the beach in North Carolina with the wife's side of the family, so I loaded up the mountain bike and brought it along since I haven't gotten any trail time in at home. My buddy Steve brought bits and pieces of a bike, so we spent the better part of two nights building up his new Sette hardtail Frankenbike. I don't have any pictures, but he recently got a brand new 26" Sette Reken frame, and loaded it down with components that had been cannibalized from at least 3 older bikes. Once that task was finished, we got in touch with
The Trail Mayor
from
Cape Fear SORBA
and set up a ride time at Brunswick Nature Park outside of Wilmington.
Brunswick Nature Park is a fairly new park that is owned by the Coastal Land Trust and run by Brunswick County Parks and Recreation. BNP is a multi use facility and has trails and other facilities dedicated to hiking, running, mountain biking as well as equestrian use. Cape Fear SORBA currently has 6 miles of dedicated MTB trail arranged in a stacked loop system, with many more miles in the planning stages, including a skills area and pump track. The current trails have a similar feel to the Canal Singletrack....sandy with little elevation change, but with lots of short, steep ups and downs. They've also installed some nice features, including skinnies, drops, jumps, and some gnarly rock gardens. All "trail features" have ride arounds as well.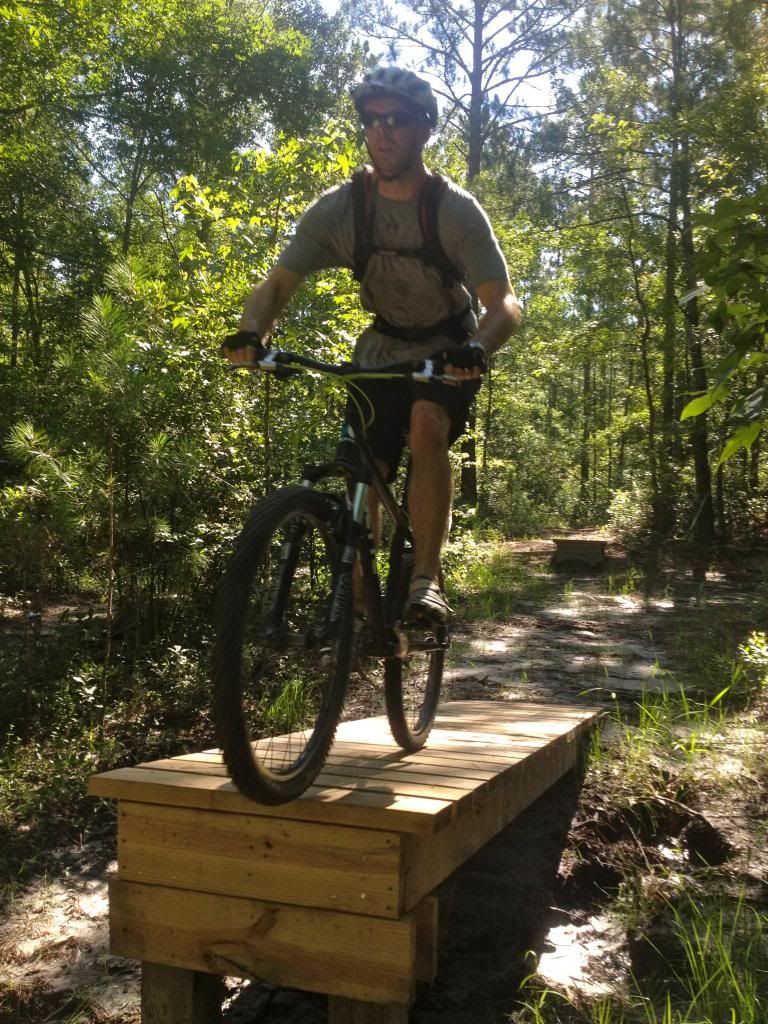 Steve jumping off one of the wood ramps with his new/used Frankenbike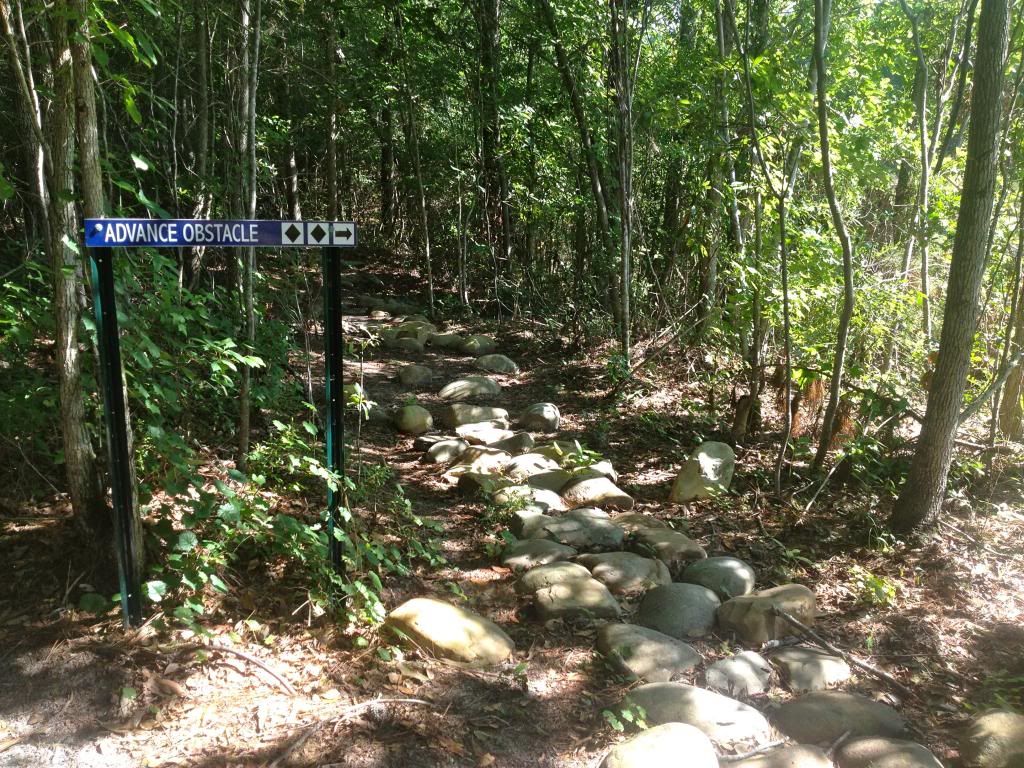 The start of the second rock garden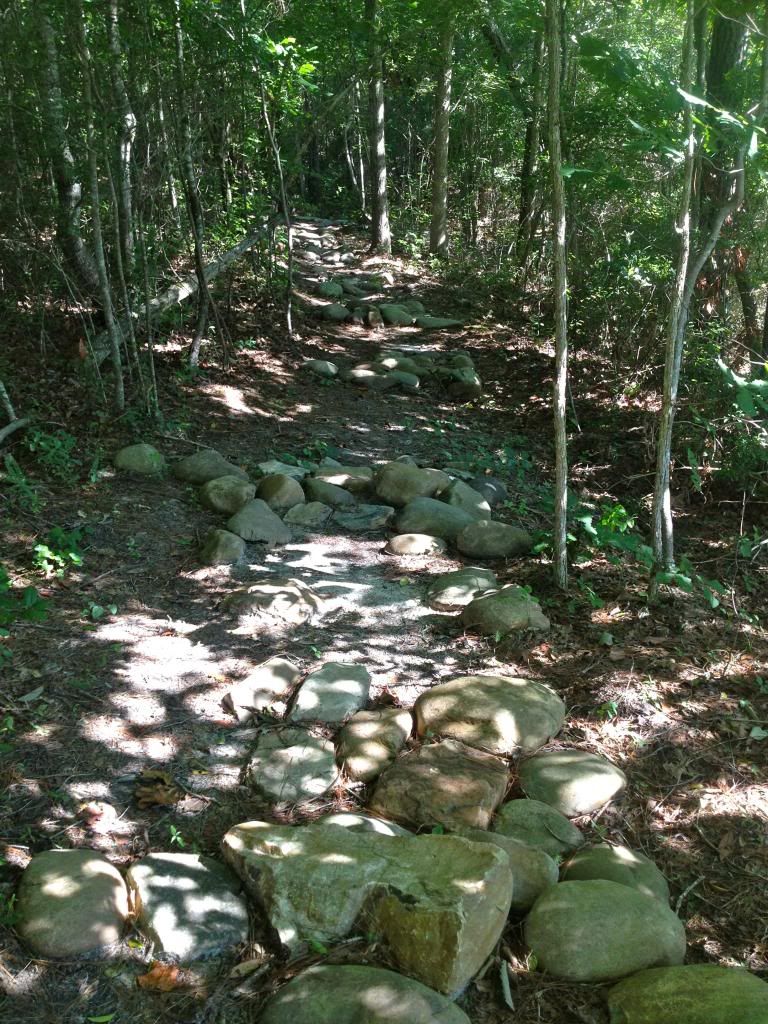 It goes on....and on.....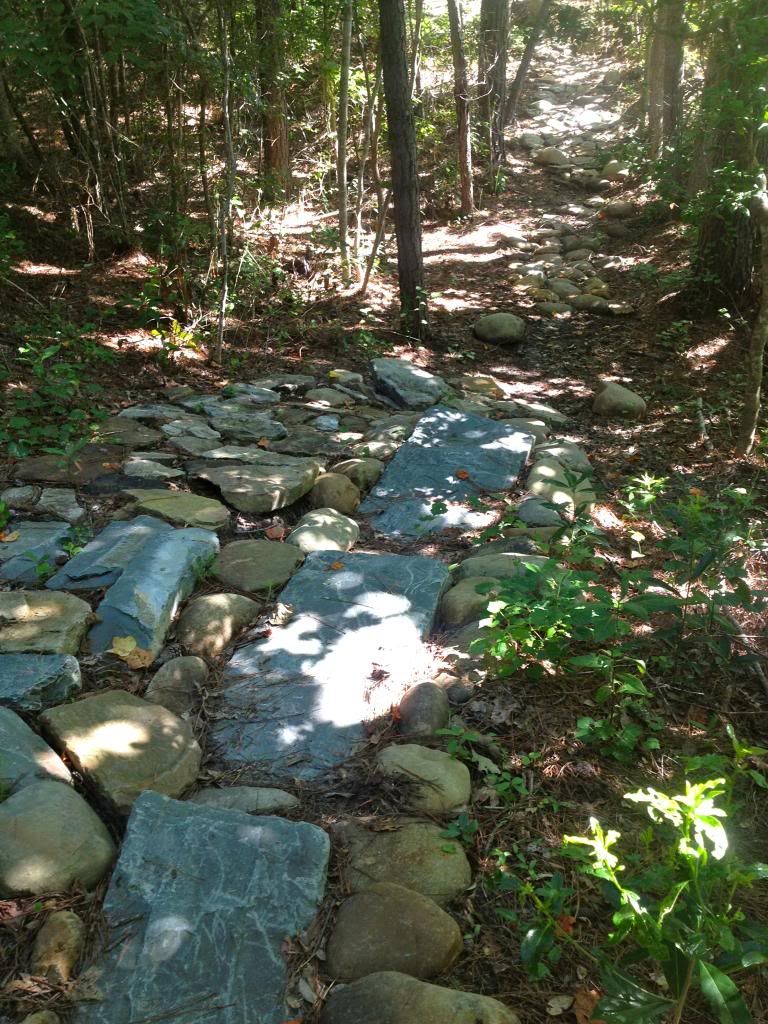 It even has multiple lines depending on your taste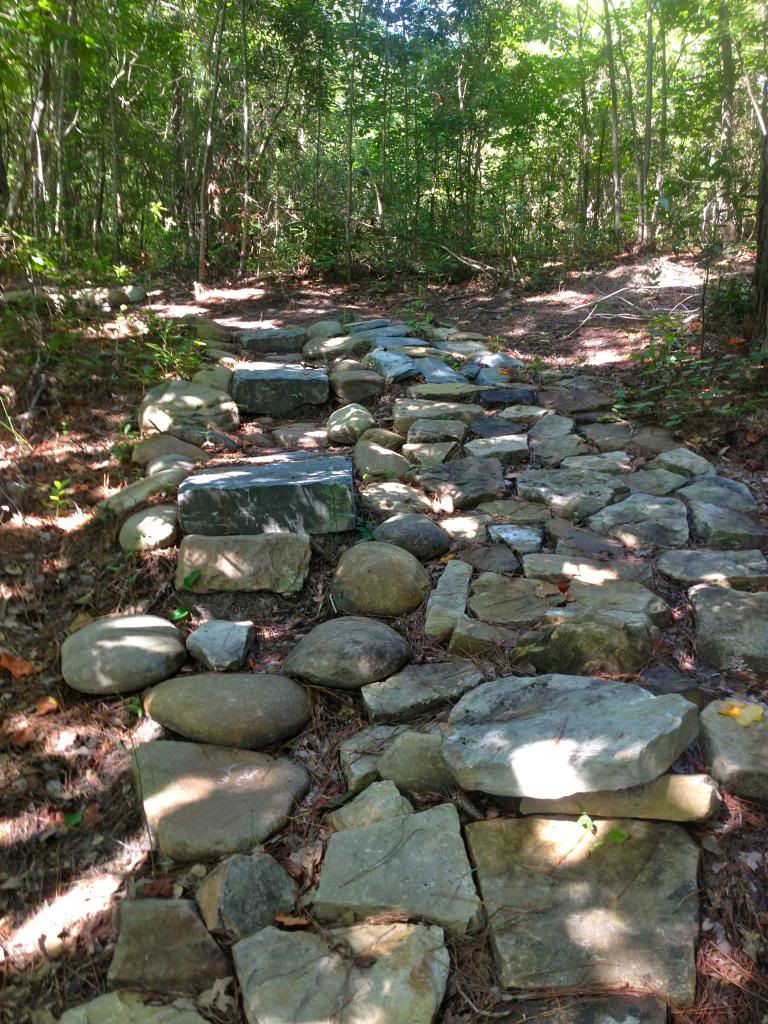 Same spot, different angle. The ledges on the left are pretty cool.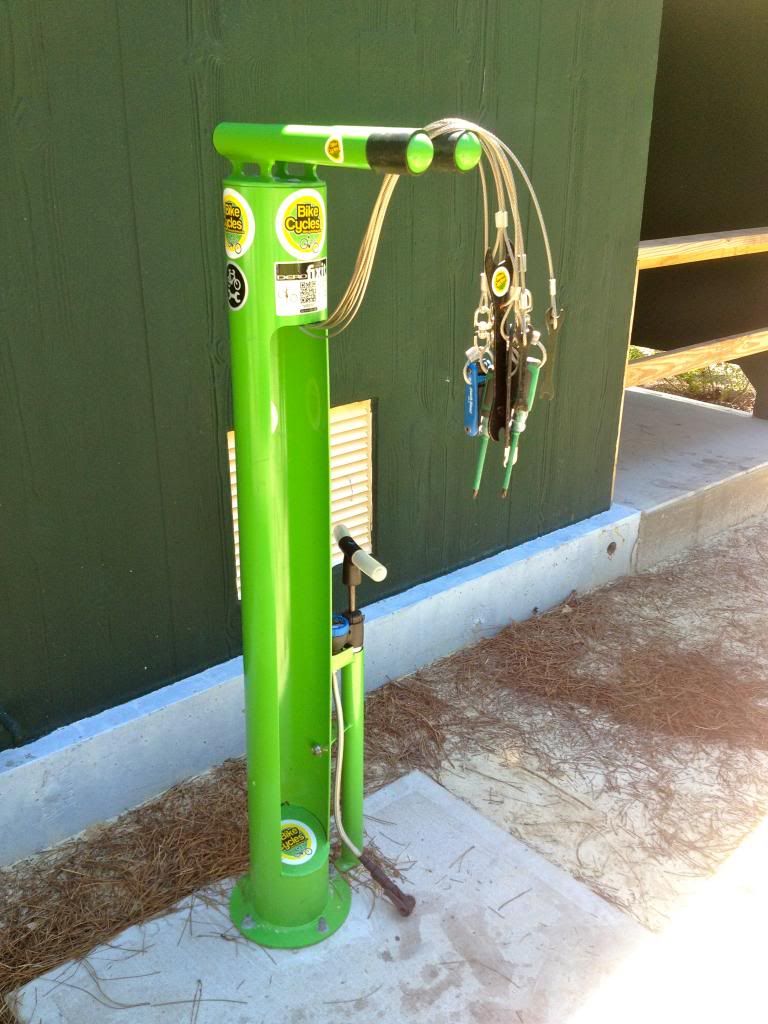 The trailhead has his/her bathrooms with running water, a shower, and a bike repair station well equipped with common tools
Cape Fear SORBA really did a great job with this trail, and their hospitality was first rate. Looking forward to visiting in the future and sampling the new trails!