Post by dgaddis1 on Jul 6, 2013 14:23:16 GMT -5
Awesome ride today!! This is what riding bikes is all about, get together with some friends and go on an adventure. Met up with Keith, Gator, Michael, and Stan this morning at Antioch Baptist Church out on HWY-23 a little past Lick Fork. We parked there and embarked on an almost 37 mile loop, with maybe 5 or 6 total miles of pavement. Credit goes to Trent for coming up with the route, and it's a good one. Here's the route:
app.strava.com/activities/65145257
Pretty much every type of bike was present short of a race-style road bike (which would not have worked). I was on my road bike with tubeless 28mm tires, Stan/Michael/Keith were all on 'cross tires in the 30-35mm range, and Gator was on a hardtail MTB.
And here's some pics.
Stan laying down some powah.
Michael and Gator rollin' out.
Cheese!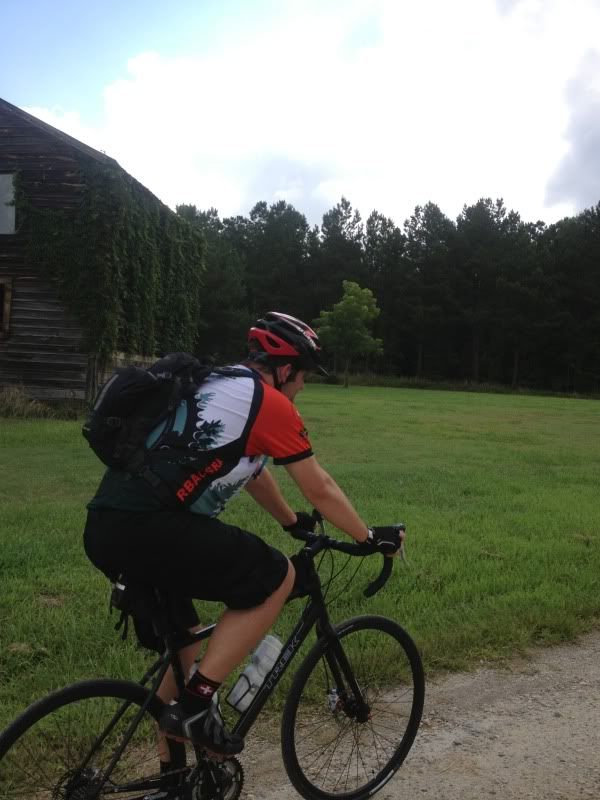 Keith, only the 2nd ride on his new Trek Crossrip.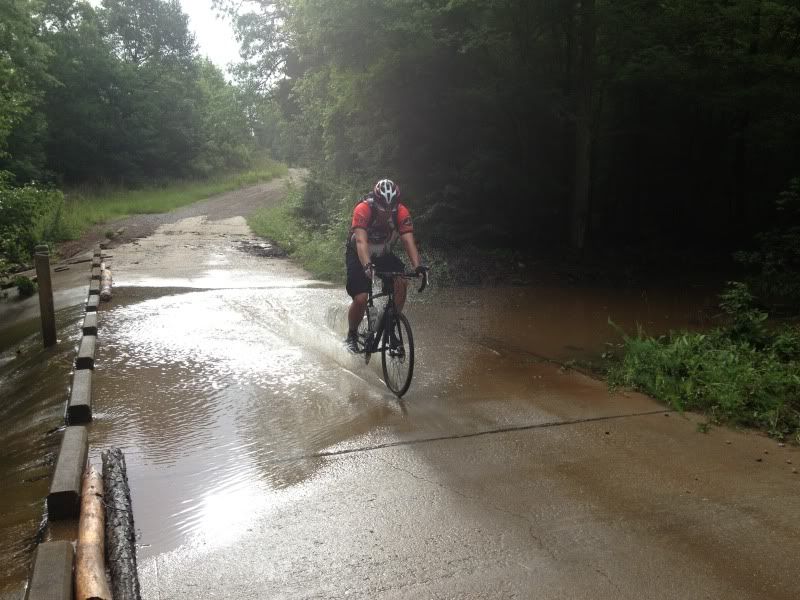 The first creek crossing was an easy ride.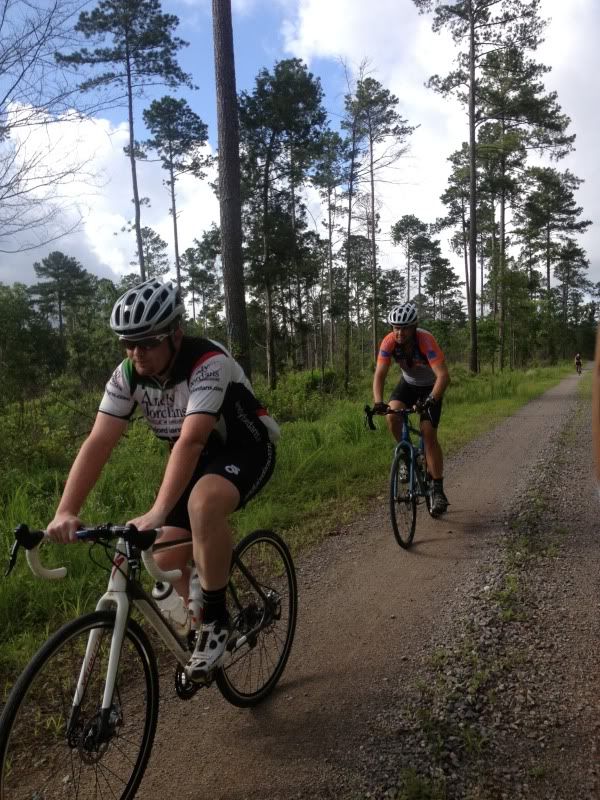 This is good gravel. Hardpack, smooth as glass, and fast.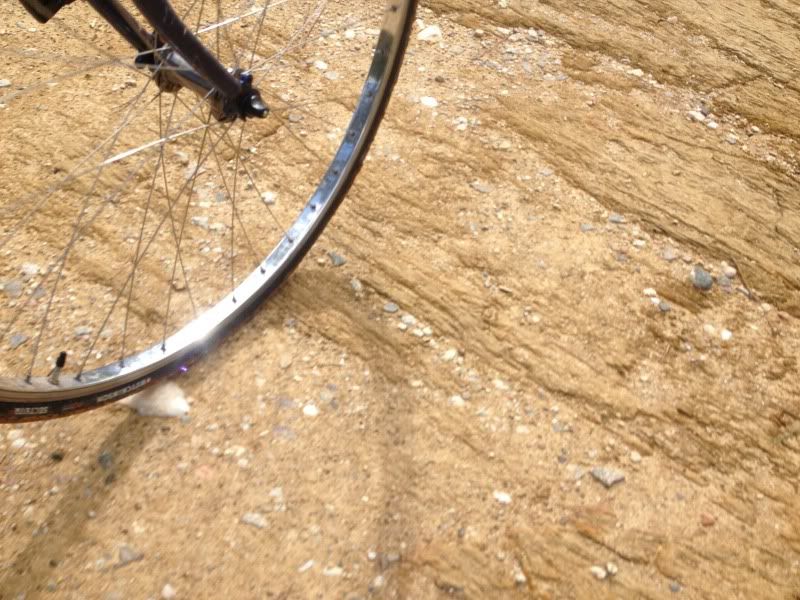 Some sections of road had exposed rock, which was really cool.
This creek was not rideable. It was knee deep with fast current. Soft sticky clay road afterwards...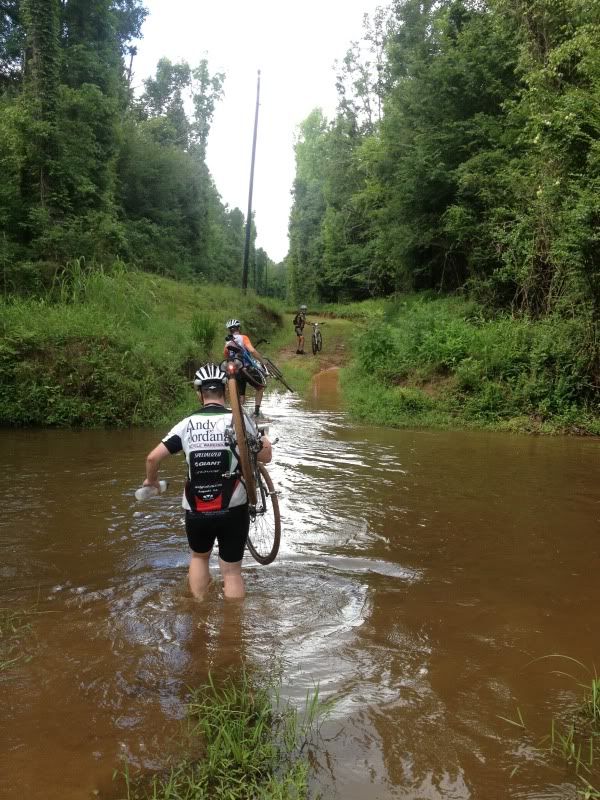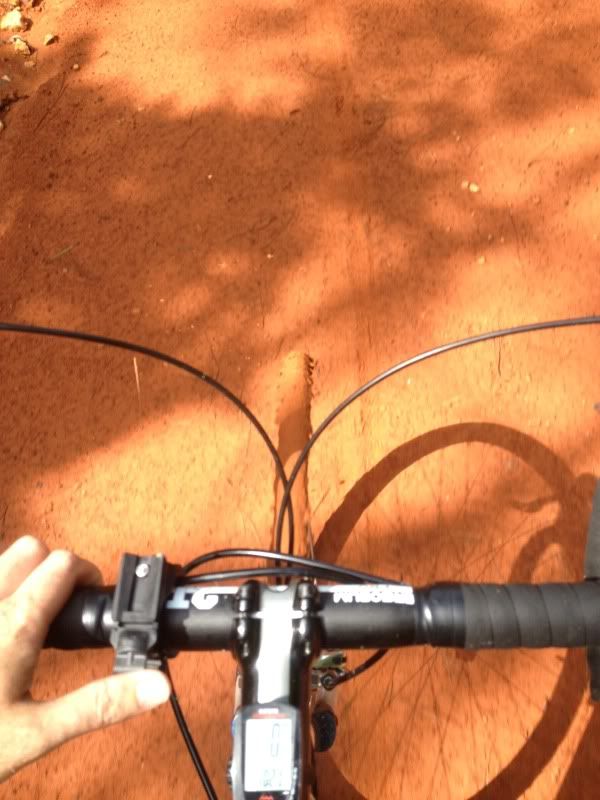 The clay. It was wet and soft, so it rolled slow - felt like dragging bricks behind you. And with my 28mm wide tires with no tread, it was a little slick. I was able to ride everything though.
Somebody's boss is pissed I'm sure.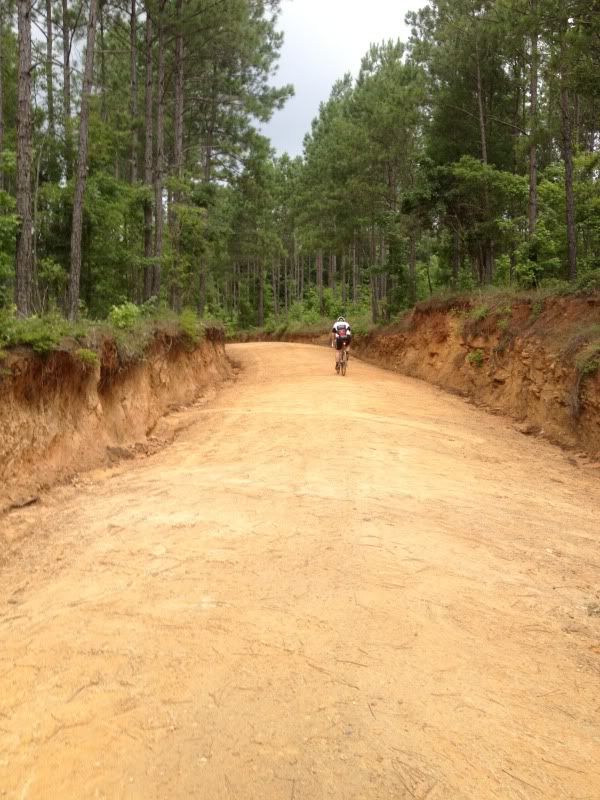 One of the hardest climbs is near the end of the route, and today it was almost all soft slow sticky slippery clay.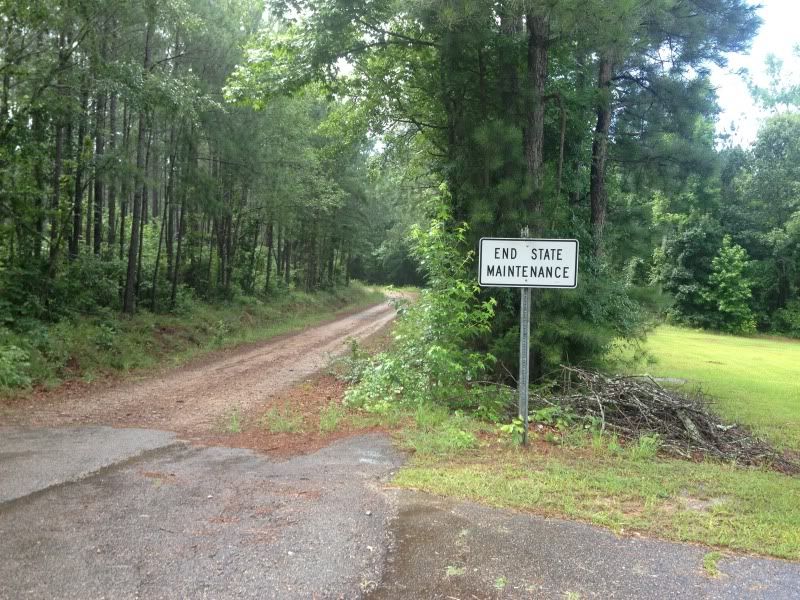 Ya don't say...